Chemical Protection Gloves CT205
Chemical resistance glove with excellent grip performance in heavy oil/wet condition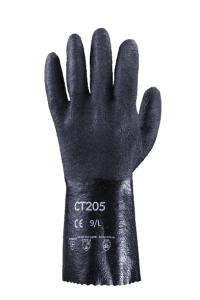 Enquire and
try it yourself today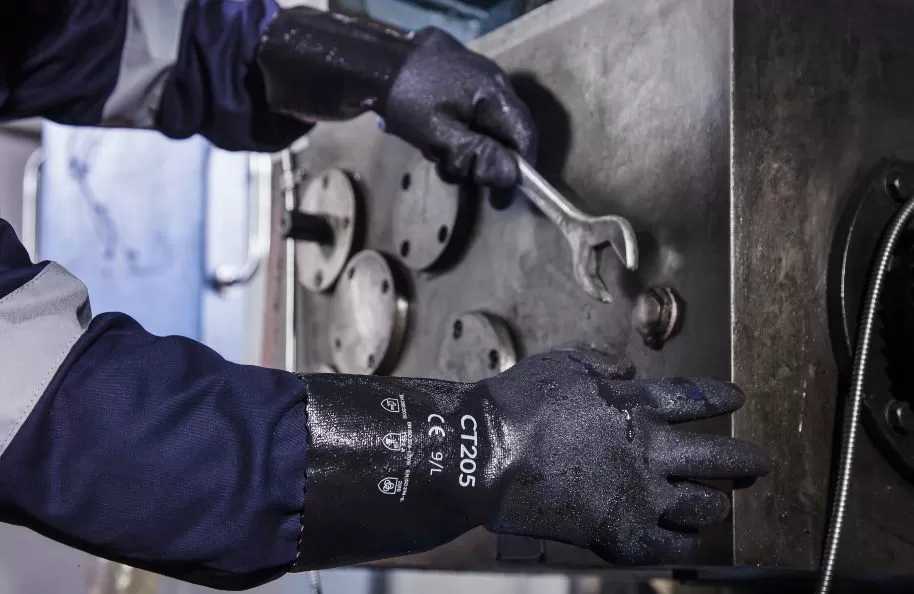 Protect hands against liquid penetration
Excellent Grip Performance Chemical Resistance Glove
Chemical Protection Gloves CT205
Right tool holds the key to optimal performance!Get quick tips on choosing protective equipment that fit your industry-specific needs.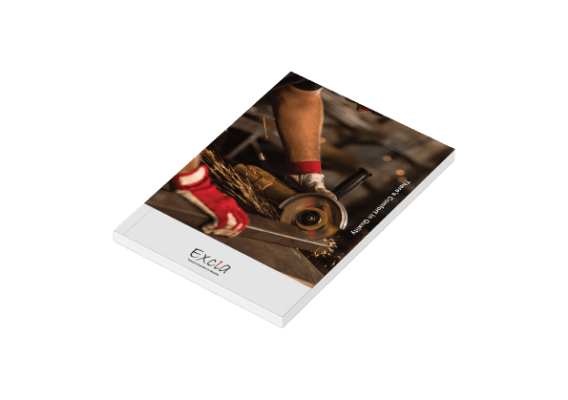 BENEFITS
FEATURES
RECOMMENDED INDUSTRY
TRADES & APPLICATIONS
BENEFITS
• Excellent grip performance in heavy oil/wet condition.
• Second palm coated layer acts against liquid penetration.
• Full coated for superior oil resistance
• High abrasion resistance enhances durability and wear time.
• Good absorption of perspiration and good insulation against low heat with cotton lining
• Outstanding dexterity for fine work.
• Superior fitting for long working hours.
FEATURES
RECOMMENDED INDUSTRY
TRADES & APPLICATIONS