SHOWA 281 & 282 TEMRES – Waterproof + Breathable glove
SHOWA 306 Ultimate outdoor companion
SHOWA 381 – Lightweight General Purpose glove with Microfibre liner and excellent grip
TEMRES 281 Breathability and moisture evacuation explained
DURACoil Series – 7 Affordable Models with Cut Level C
S-TEX 376 Safety Cuff: Easy donning and duffing
SHOWA 4561 – Kevlar® Strength. Unbelievable Comfort
SHOWA S TEX 541 – Polyurethane Cut protection glove
SHOWA S-TEX 581: Cut Resistance glove – EN 388 Level 5/E
SHOWA 377-IP : Impact protection glove
Heat resistance HPPE vs SHOWA 4561
Heat resistance HPPE vs SHOWA S-TEX 581 : stainless steel reinforce with Kevlar
SHOWA 406 – Winter glove in latex and latex foam
SHOWA 477 Waterproof Thermal Gloves Help Create Amazing Ice Sculptures
SHOWA 3415 – Neoprene chemical resistant glove
SHOWA 3416 – Neoprene cut and chemical resistant glove
SHOWA Chemical Protection
Eco Best Technology® by SHOWA
SHOWA Single use nitrile series
ChemRest – Know you're protected
SHOWA Cut test EN388 vs ISO 13997
SHOWA: Updated EN 388:2016 and ANSI/ISEA 105-16 Norm
SHOWA: A Global Manufacturing Company
Anti-slip vulcanised synthetic rubber
Natural rubber mainly from latex and the rubber tree
Plastic that is a microporous elastomer
Polychloroprene synthetic rubber
Synthetic rubber polymer for heavy chemical protection
Natural cellulose fibre. Flexible, soft and non-irritating, it protects against mechanical aggression (impacts, low vibration, iron filings, splinters, glass fragments), absorbs perspiration and gives you great comfort when wearing dipped protective gloves continuously. Cotton fibres are mixed with polyester fibres in order to associate comfort with a higher mechanical resistance and more elasticity.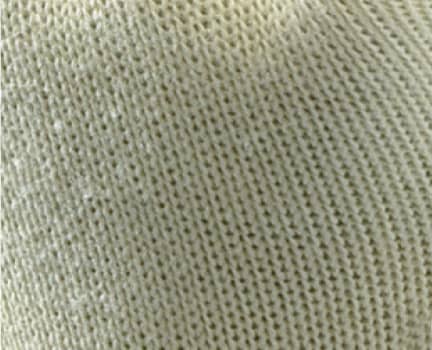 A lightweight elastic polyamide which is largely lint-free and washable, dries quickly and is resistant to abrasion and deformation. Mixed with cotton and acrylic, it makes the glove more flexible and extends its lifetime.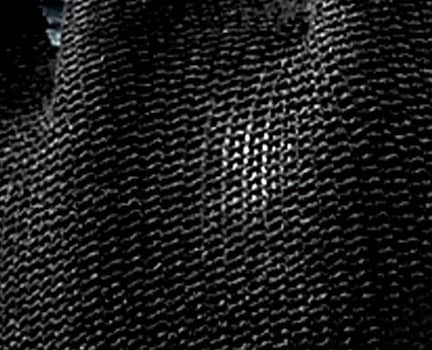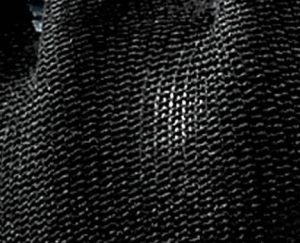 A polymer that is resistant to water, common solvents, acids and weak alkalis, and that is resistant to abrasion and to traction. Soft and warm, it insulates you from the cold. Mixed with cotton, it makes the knit more lightweight.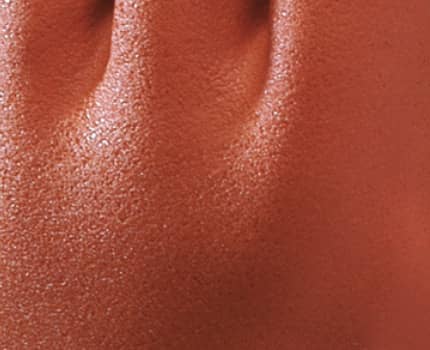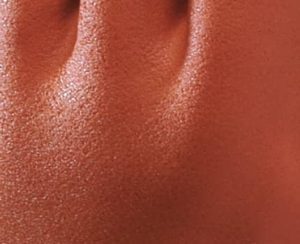 It is lightweight, supple, comfortable and washable. It provides effective protection from cuts (above level 5, with stainless steel reinforcing) and from convective heat and offers durability and performance that far exceed that of leather (5 times higher) and cotton (3 times higher).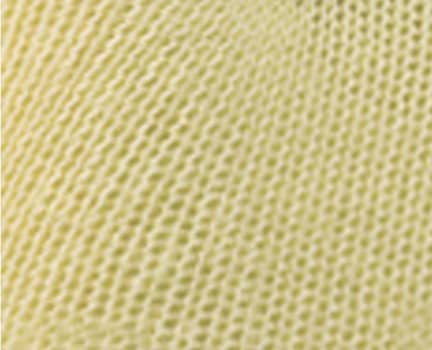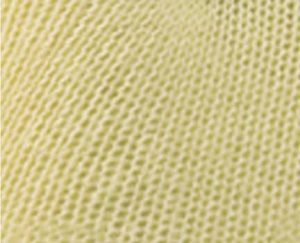 High-performance poly ethylene (HPPE) is flexible, light and durable. As resistant to cutting as a para-aramid but with more resistance to abrasion (ten times more resistant to flexion than a wire), it remains resistant to chemicals, in particular solvents.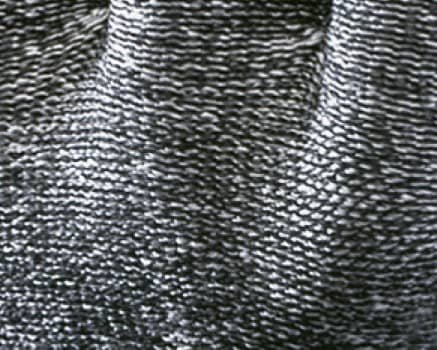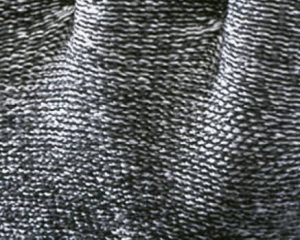 A proper glove fit is crucial in ensuring the dexterity of the working hand. If the glove is too small, it cuts off blood circulation and restricts movement. On the other hand, a glove that is too large may slip off easily and make handling imprecise.
| | | | |
| --- | --- | --- | --- |
| Glove size further to EN420 | Hand: Palm Circumference (mm) | Hand: Length (mm) | Glove: Minimum Length (mm) |
| 6 | 152 | 160 | 220 |
| 7 | 178 | 171 | 230 |
| 8 | 203 | 182 | 240 |
| 9 | 229 | 192 | 250 |
| 10 | 254 | 204 | 260 |
| 11 | 279 | 215 | 270 |
For an accurate fit, download and follow our glove size chart: