Cut Protection Gloves 521 Plus
Seamless knit design for extra comfort
Can endure repeated washings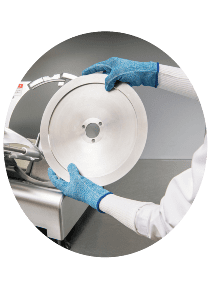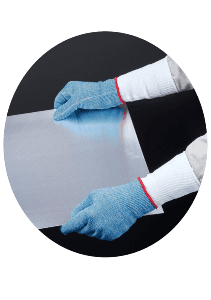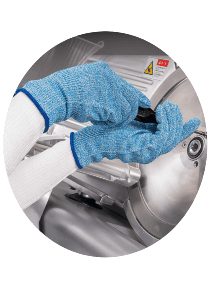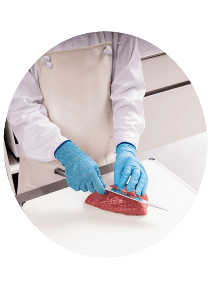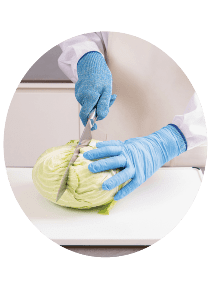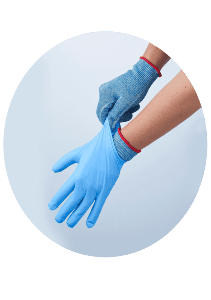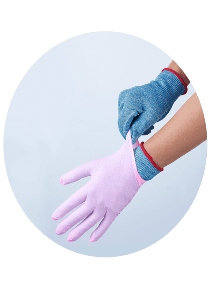 Enquire and
try it yourself today
Protection against cut
Patented Hagen Coil technology cut resistance glove
Cut Protection Gloves 521 Plus
Right tool holds the key to optimal performance!Get quick tips on choosing protective equipment that fit your industry-specific needs.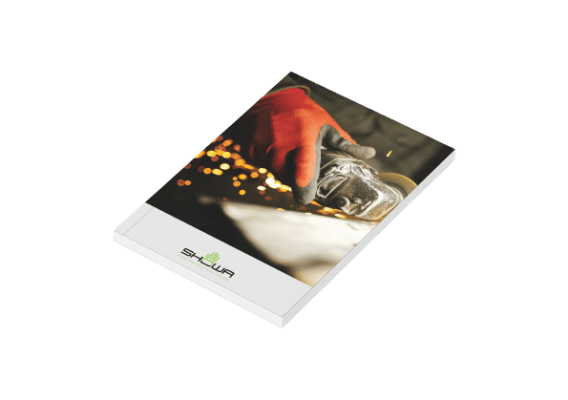 BENEFITS
FEATURES
RECOMMENDED INDUSTRY
TRADES & APPLICATIONS
BENEFITS
• Integration of stainless steel and Aramid – Designed for excellent flexibility and practicality, with a high cut resistance of EN 388 level 5. Thanks to our patented HAGANE Coil technology, a unique coiling technique that binds an attending yarn to a stainless steel core, this combination of soft yarns, stainless steel, and aramid was born and #521 now offers the highest cut resistance.
• Enhanced hand protection – Recommended to wear under other gloves as an inner glove to provide additional cut resistance. For example, you may wear #521 under disposable gloves to safeguard against hand injury in the food or automotive industries.
• Reduces dust and lint – Due to the use of filament yarns (long continuous fibres), our gloves have a much lower tendency to create dust.
• Highest cut resistance – EN 388: 2016 standard, Cut resistant level X / F
• More secure comfort – The tightest knitted finish provides a better, more comfortable fit.
• Wash resistance – Glove performance maintained even after repeated washings.
FEATURES
RECOMMENDED INDUSTRY
TRADES & APPLICATIONS