Electronics & Semiconductor
Adopting technologies is critical to growth and development, and this explains the vital role played by electronics and semiconductor industry.
Considering its products' widespread use in almost all industries, the global market of this industry is expected to see a robust growth.
As the brains of modern electronics, semiconductors are the integral parts which call for high precision in its design and manufacturing, not to mention the required cleanliness level throughout the entire process.
Particle Contamination
➤ Contaminants and dust transfer via fingerprints or lint from glove result in product defects.
Electrostatic Discharge (ESD)
➤ ESD from human hand damages semiconductor device and causes malfunction in equipment.
Precision Work
➤ Small semiconductor materials require painstaking and precise handling.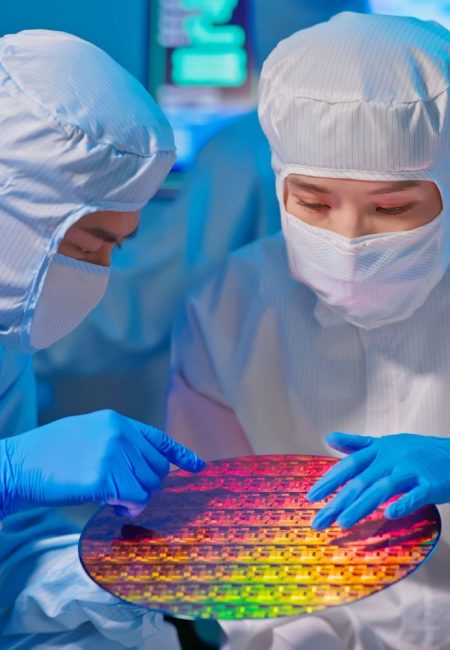 Enhanced Efficiency
➤ Our gloves with greater accuracy, dexterity, and sensitivity accelerate the speed of working with semiconductors components.
Product Protection
➤ Our glove keeps sweat, airborne particles, fingerprints, and other contaminants away throughout the assembly process to ensure product quality.
Smooth Operation
➤ Our glove with anti-static materials channels the electrostatic charges from the human body and discharges them to the ground in order to prevent equipment malfunction.
Complimentary Assessment & 1-1 Consultation